Island Nursery Repopulated With New Giant Clam Species!
With Happy Hearts we've moved the remainder of our Tridacna Gigas + Tridacna Maxima clams out to our ocean nursery
There they are closely monitored as they acclimate amongst protected enclosures and a thriving native reef home!
"Seymour" An example of an Adult Tridacna Gigas specimen's that lives in our protected dive area.
Over the last two years these tiny clams have sprouted from mere centimeters up to 10 inches in length!
But with an "empty nest" on island we had a new opportunity to nurture so…
back to the Department Of Fisheries Research Facility where a successful spawning of Tridacna Derasa had occurred.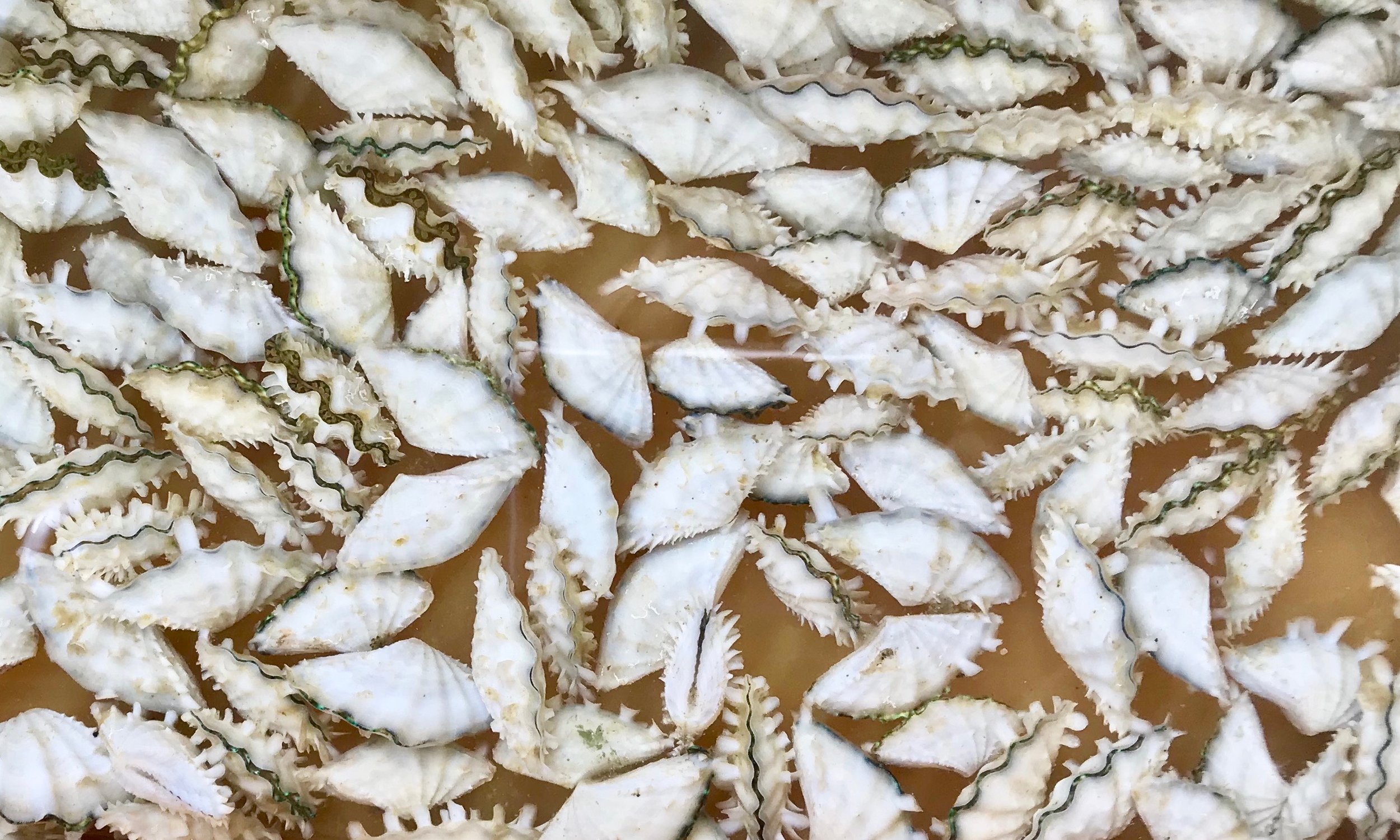 As we welcomed hundreds of Tridacna Derasa Clams onto Tavarua, everyone pitched in to help clean and place them into our on island tanks…
They will be cared for and monitored in this nursery until they grow large enough to move into their ocean home!
As these new babies settled into their home, they were already showing amazing colors on there mantle!
With a little time, a touch of luck, and a massive labor of love we look forward to seeing these babies thrive!
And Be Happy As A Tavarua Clam!
"Violet" - One of many adult Tridacna Derasa specimens we have living out in our Ocean Nursery.
This project wouldn't be possible without the support of all parties involved including The Fijian Government, Department of Fisheries, Mokogai Research Facility, the Tavarua Staff and extended Family!
VINAKA LEVU + STAY TUNED!